click below to link:
Therapeutic Massage Helps With... Chronic Pain, Headaches, Lower Back Pain, Upper Back, Neck Pain, Fibromyalgia, Stress & Tension Relief, Migraines, TMJ, Relaxation & Calmness, Depression, Circulation, Accident Rehabilitation, Post-Op Rehab, High Blood Pressure, Range of Motion, Immune System, Insomnia, Sports Injury, Poor Posture, Allergies, Anxiety, Carpal Tunnel Syndrome, Joint Injury, Autism,
Elderly/Geriatric People, Homebound, Pediatric Clients, Sciatica, Oncology Patients, Stretching for Flexibility.
Massage Benefits Section


Natural Products for Personal Care, the Home, and More - Mountainside-Diversified.Com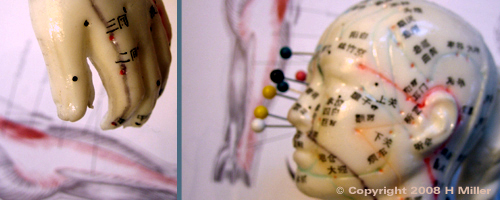 Massage Abstracts / Studies
Index of Scientific Studies proving the efficacy
and effectiveness of Therapeutic Massage
as a healing modality.
Massage Debunkers Debunked!
Some skeptics attempt to debunk
Massage Therapy as a effective treatment.
Here such arguments are addressed.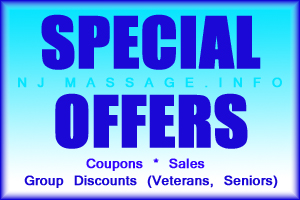 Working As A Mobile Massage Therapists Bring You To New Clients And Places Each Week

Massage Jobs In NJ
Massage Therapist Jobs In NJ
JOB TITLE: MOBILE MASSAGE THERAPIST WANTED

JOB LOCATION: CENTRAL AND NORTHERN NEW JERSEY, OR NYC

JOB TYPE: CONTRACTOR (1099 Misc. Non-employee Compensation)

SALARY: $48 -65 (100 in NYC) HOURLY, PLUS 100% TIPS

POSITION DESCRIPTION: As a Mobile Massage Therapist with Mountainside On-site Massage, you will be tasked with traveling to clients' locations to perform Therapeutic Massage in Central and Northern New Jersey and/or NYC (depending on Licensure). As a company that puts our therapists first, we're looking out for you. Must own your own massage table, portable massage chair, and all supplies. Please apply using below form located right on this page. Thank you, kindly!

COMPANY: MOUNTAINSIDE ON-SITE MASSAGE THERAPY

VALID THROUGH: November 3, 2021
Work with Mountainside On-Site Massage Therapy and receive excellent contractor-based compensation on a per-job basis. You work when you want to. We are very flexible.

We're looking for that 1% of Massage Therapists out there who practice Massage Therapy with a Spirit and philosophy that matches ours. We are seeking hard-working, highly skilled(!) LMTs with a professional demeanor and impeccable promptness.

Massage Therapist jobs that are currently available will require you to travel to client's homes, businesses, catering hall, event venue, hotel, or other place where you will administer Therapeutic Massage.

We get you the work. Take only those calls that you prefer, in terms of location and time. All our clients are carefully voice screened and 100% identity-verified.

WITH US, YOUR SAFETY COMES FIRST!
Unlike many other mobile massage companies, someone is always waiting and watching for your safety while you are headed to your job, working, and on your way home. Additionally, our evaluation techniques, as well as means of doing so, remain a guarded proprietary trade secret, however we can assure you that we know for certain that: 1) you are going to meet with a client expecting nothing other than Therapeutic Massage, that 2) they are who they say they are, and that 3) you are in no known danger. We have been doing Mobile Massage since 2004, and our development team has created a safety system that is unbeatable. "Safety first? We were the first. Why? Our Therapists Come First!™
If you like the idea of having the responsibility of working by yourself without the immediate supervision of a boss, then in-home sessions will suit you. It's usually only one or two therapists for table massage per session.

If you prefer working in a group setting, the workplace and event chair massage sessions will be fun for you, as you're around plenty of corporate employees, and often other LMTs also providing chair massage on site alongside of you.

The work is hard; of course you all know this already. However, it is as rewarding as any job could ever be. Helping others is what it's all about, and there is possibly no greater way of helping another person.

Even if you're only available a few hours a week, even at what you may believe to be an odd time, we may have work for you.

If all goes well, and you take calls often, there are additional work opportunities that will become available to you. Always wear your scrubs. Never be late. Always show up early. Get rave reviews. Deal with issues with clients through Customer Service, and not on your own. NEVER get complaints. These additional opportunities mean more income because your name will be placed on the "gold star" list, and you will get additional calls, beyond the main text list that goes out to everyone.


By filling out and sending the form below, you are agreeing to have your information evaluated. If we decide to provide you with an online test opportunity, you will receive a phone call, as well as an e-mail containing a link for the test.

The link will only work from your home computer, tablet, or cell phone, and will only work one time. The test is timed. Don't bother studying for it. Just answer honestly, and do the best you can. If you get stuck, skip the question.

This test and screening is about the only annoyance we bother you with. Screening and pre-screening are essential, however, as we can get a really accurate sense of what someone is all about by their responses.

If you get to the next step, you will have an in-person interview, and you may also have to give a demonstration of your abilities.
Please click on the '@ Contact Us' button at bottom-left to access our inquiry form, or use the button at the top of this page. Feel free to also call us at 877 480 8038 for more information or to book an appointment.
Cash, PayPal, CashApp, GooglePay, Credit Cards, and Gift Certificates accepted. Insurance plans accepted: County / Municipal Health Care Plans (NJ), Independent Health Flex Fit, Preferred Care, No-Fault with Authorization
Note: We offer *strictly* therapeutic massage therapy. We do *NOT* offer as€nsual u'massage', in any form.